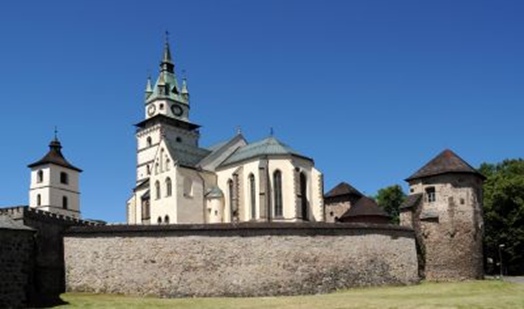 As a unique example of medieval settlement and fortification architecture, Kremnica's town castle was declared a national cultural heritage monument in 1970. It is a cluster of buildings from the 14th – 15th centuries protected by a double wall connected to some of the best-preserved town walls in Slovakia. It was rebuilt several times and the present appearance is the result of an extensive Neo-Gothic renovation between 1883 and 1886. The castle complex and exhibitions are managed by the Museum of Coins and Medals under the responsibility of Národná banka Slovenska.
At the heart of the castle is the Gothic church of St Catherine – the patron of the town – with a Neo-Gothic interior. The second ecclesiastical building in the castle is the Gothic St Andrew's mortuary chapel with an ossuary. The walls of the chapel are decorated with Gothic murals. The castle has a double wall and includes other typical town castle buildings such as the town hall, a parish office, an entrance gate with a barbican and defensive bastions. Unlike most castles, it was not built by the sovereign or a lord. It was built solely for the town's administration and defence and it was wholly owned by the townspeople.
The castle underwent comprehensive renovation between 1976 and 1996. During this period a modern organ was installed in St Catherine's church, giving it one of the best instruments in Slovakia. The organ is used not only during services but also for the purposes of the museum, which organises regular organ recitals by leading Slovak and foreign organists and music students.
Church services take place on Sundays and church holidays.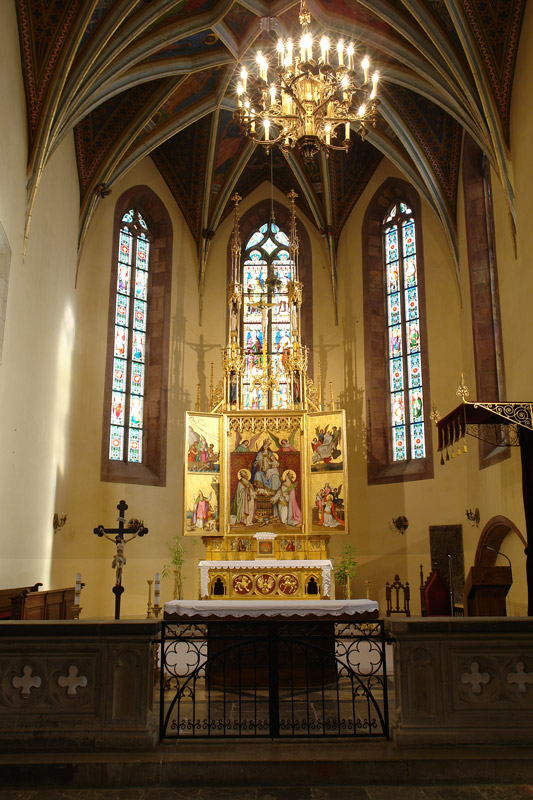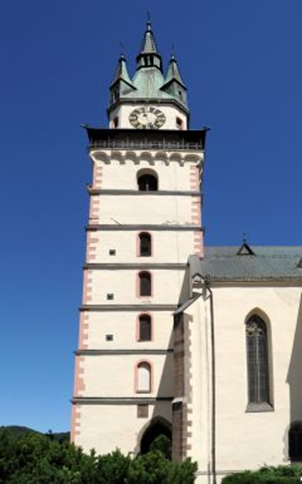 A free-standing tower was added to the church in the 15th century. Its present appearance dates from the Renaissance, following a fire in 1560. For centuries it was the workplace of watchmen on the lookout for danger. The watchmen's room now welcomes visitors and offers beautiful panoramic views of the town and the surrounding hills. It is reached by climbing a spiral staircase with 127 steps.